Tiger Woods Faces New Setback Following Surgery
Tiger Woods might have a minor setback following recent knee surgery. He suffered a major setback in 2018 following a back injury which took him off the game for a while. These injuries have seen him get beaten in some great competitions and sometimes not participate at all.
2019 had begun well after he recovered from the back injury he had suffered in 2018. He had had a full recovery on his back after a spinal fusion operation had been done on him. Fans, therefore, expected the best of him in 2019 but fate had other ideas. He has now suffered minor setbacks since the beginning of the campaign. He got a neck injury in March which made him quit Arnold Palmer tournament at that time. He has since suffered several back injuries in various tournaments in 2019.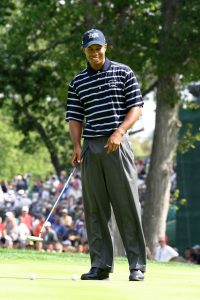 The golf player has recently had a knee surgery carried out on him. Dr. Vern did the procedure and says that Tiger should be in good condition within a short period. The champion also believes the knee injury is just but a minor operation which he should recover from within no time. Tiger's medics believe that should well and fit before his next event.
The golf champion is showing great signs of a position surgery as he can now walk. He is supposed to play again in October in the Zozo Championships. This will be the major PGA tour taking place in Japan. Even with persistent and consistent injuries, Tiger continues to produce awesome performances on the golf course. He is still in the top 10 of the 2019 PGA Tour.